Advisory & performance
evaluation from
world-class medical
experts
Applied "core sound processing technology" (HSC™)

Applied patent technology to precisely measure
Human sound signals (lung, heart, bronchial tubes and others)

Innovative product design optimized for telemedicine
Securing stable reliability of measured sound data
Maintain data consistency

Reliability in the entire process of measurement
Storage/analysis/data transmission
Key Functions
Measurement
Based on IoMT (Medical Internet of Things)
Non-Face-To-Face Smart Stethoscope
Measure Precisely & Share Sound Data Remotely
Smart Application to Monitor
Collecting Vital Health Signals via Bluetooth
Analysis, Digital Index, Graph and History
Sharing Sound Data via SNS & E-mail Easily
Diagnosis by Artificial Intelligence
Proven Algorithms by Medical Professionals of Major Hospitals Clinically
Respiratory(Lung) : Normal/Abnormal, Pneumonia, Bronchiectasis, Asthma, Pulmonary Fibrosis
Heart: Normal/Abnormal, Arrhythmia
How it works
For personal healthcare use and telemedicine at home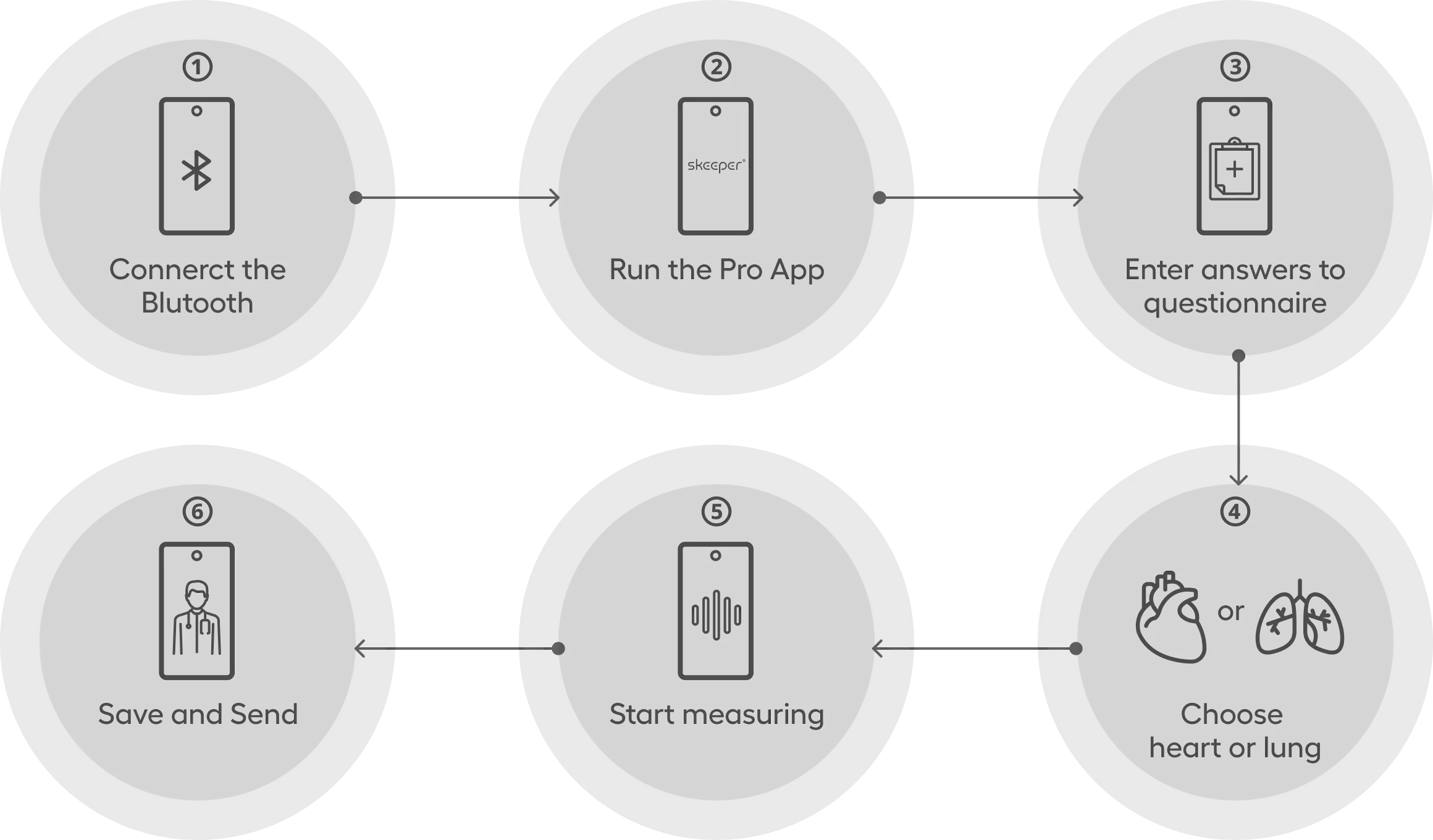 Connect smart stethoscope and smartphone through Bluetooth.
Run the Skeeper Pro App.
Enter your own answers to questionnaire.
Choose heart or lung, then move to the measurement screen.
Choose the measuring spot and time duration, then presse start.
Save the result and send it to doctor via email or SNS.
Record and manage the measurement result.
Skeeper SM-300 System Structure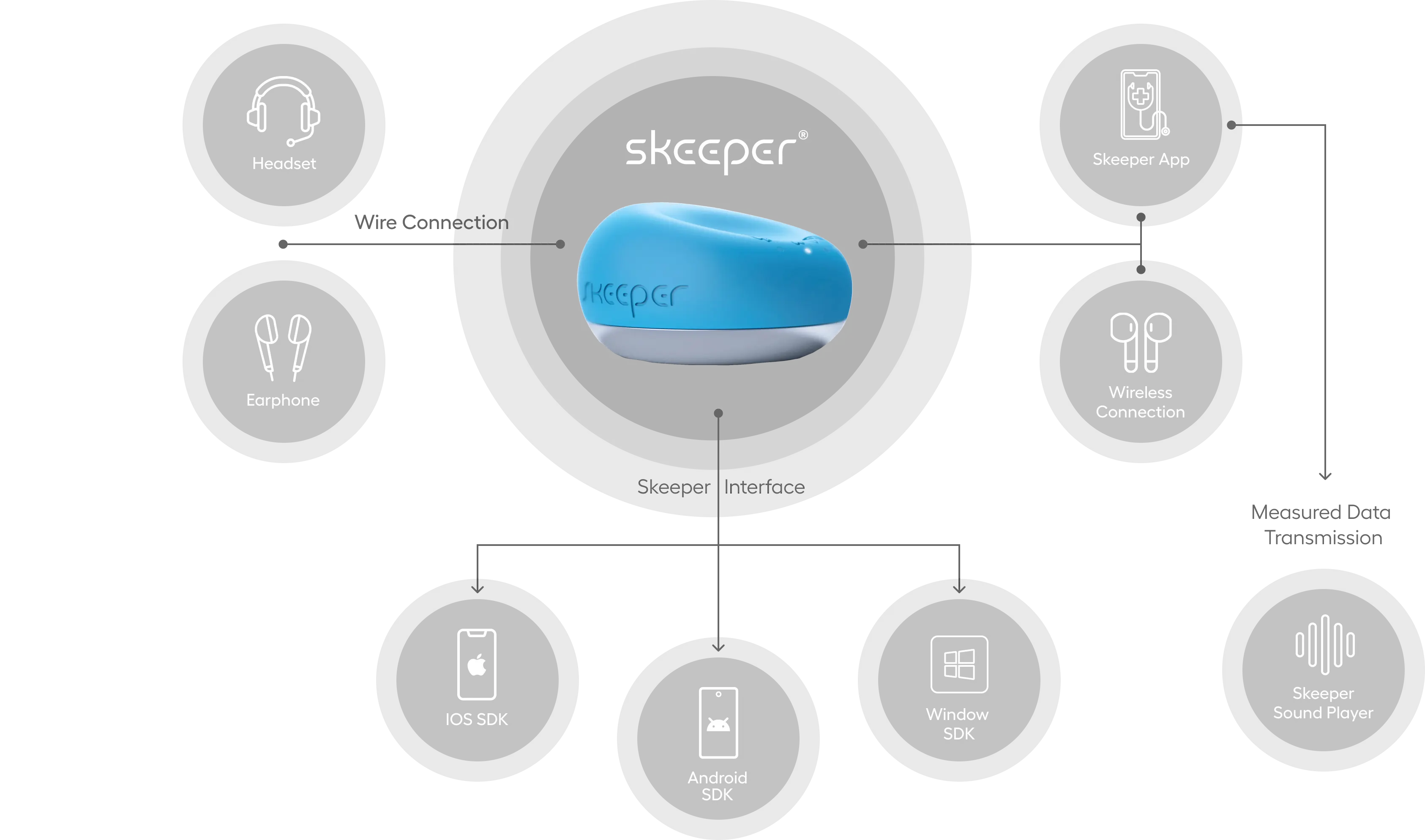 Wireless Connection
Bluetooth
BLE 5.0
Basic Specification
Size (W x L x H)
62 x 62 x 35
Port
Micro USB, 3.5 pi Audio Jack
Mic Sensor Type
MEMS Microphone
Battery
Type
Rechargeable Li-ion Polymer
Recharging Time
Approx. 2 Hours
Battery Life Time
Approx. 8 Hours (Measurement)