1.
Securing of clinical data for AI diagnosis
Application of 5-step clinical verification process to secure reliability of clinical data
Securing disease classification data with high reliability through prospective clinical research
Maintenance of no loss of the original sound for each stage of transmission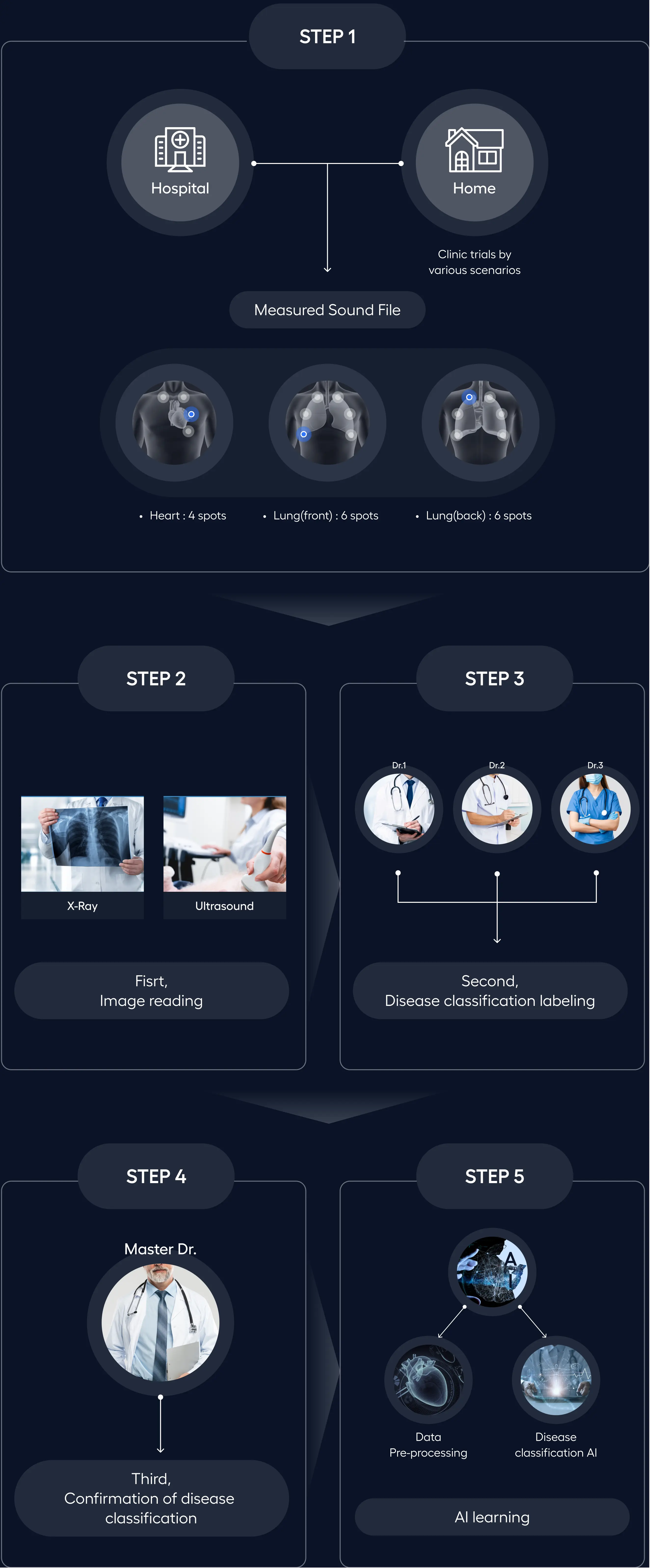 2.
AI lung/heart sound classification algorithm
Determination of abnormalities in lung/heart sound and development of disease classification model
Collection of disease data by Normal/abnormal lung/heart sound
A lightweight deep learning model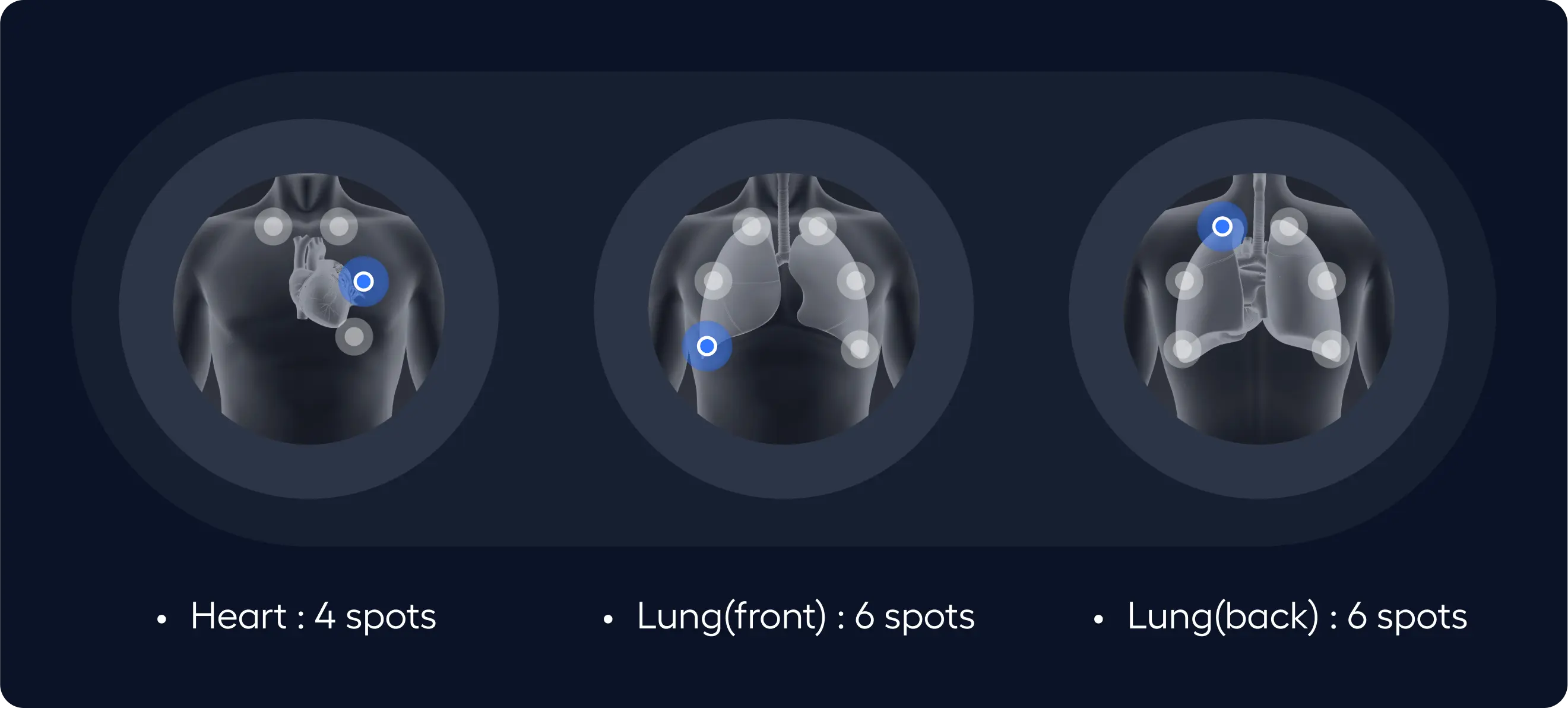 3.
Disease classification AI
Artificial intelligence learning based on reliable clinical data
Optimization of data preprocessing to improve the accuracy of AI diagnosis
The calculation of probability for each disease by classifying the stethoscope data as Multi-task CNN Model
Application of X-AI module → Presentation of the basis for judging the outcome of AI diagnosis (Improving reliability)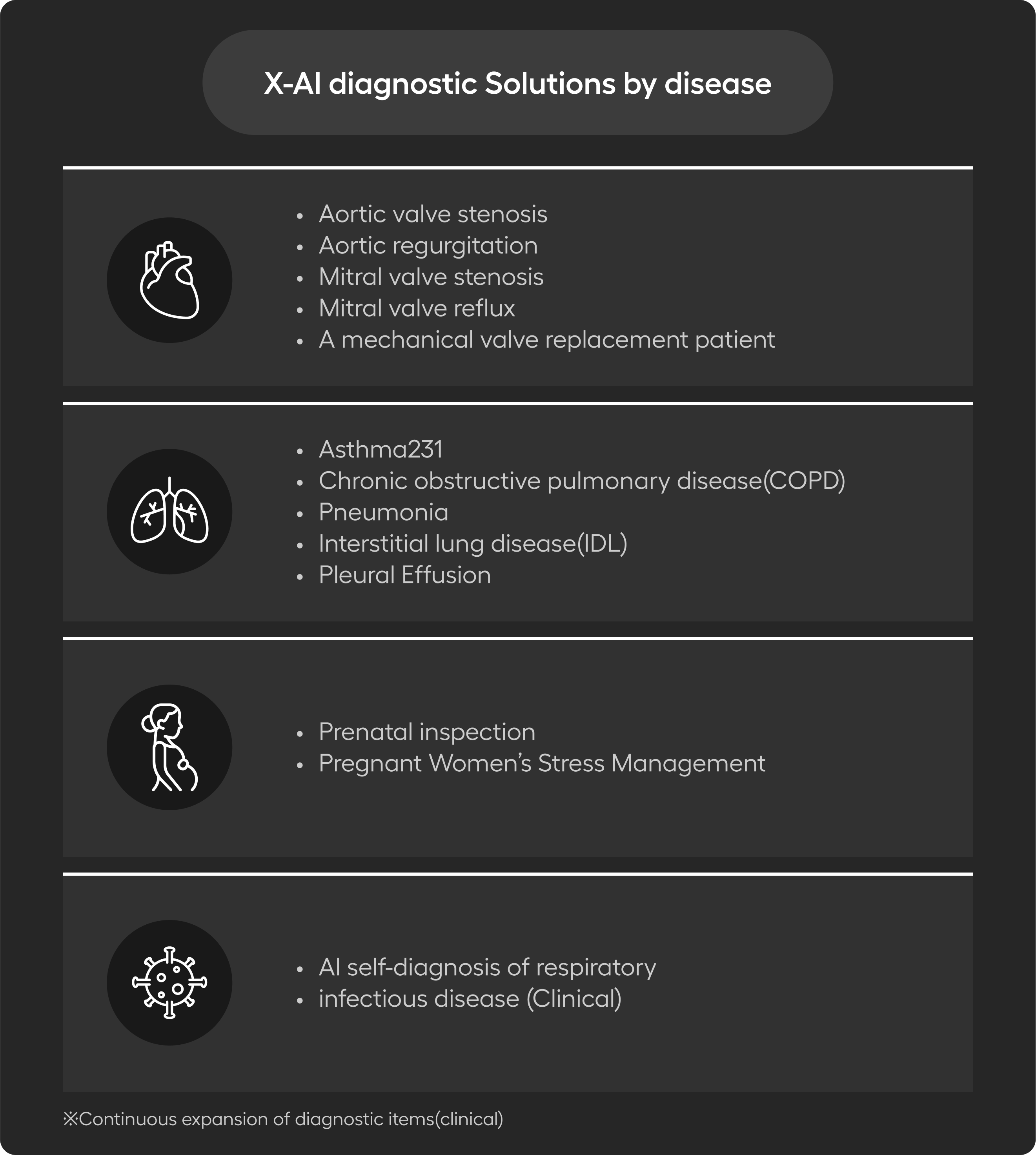 4.
Skeeper AI
Skeeper Edge AI an AIoT-based stethoscope solution, strengthening the security of stethoscope medical data through the intergration of edge computing and on-device AI.
Edge AI technology plays the role of primary screening for cardiopulmonary health for both medical professionals and homecare(applied to Skeeper R1)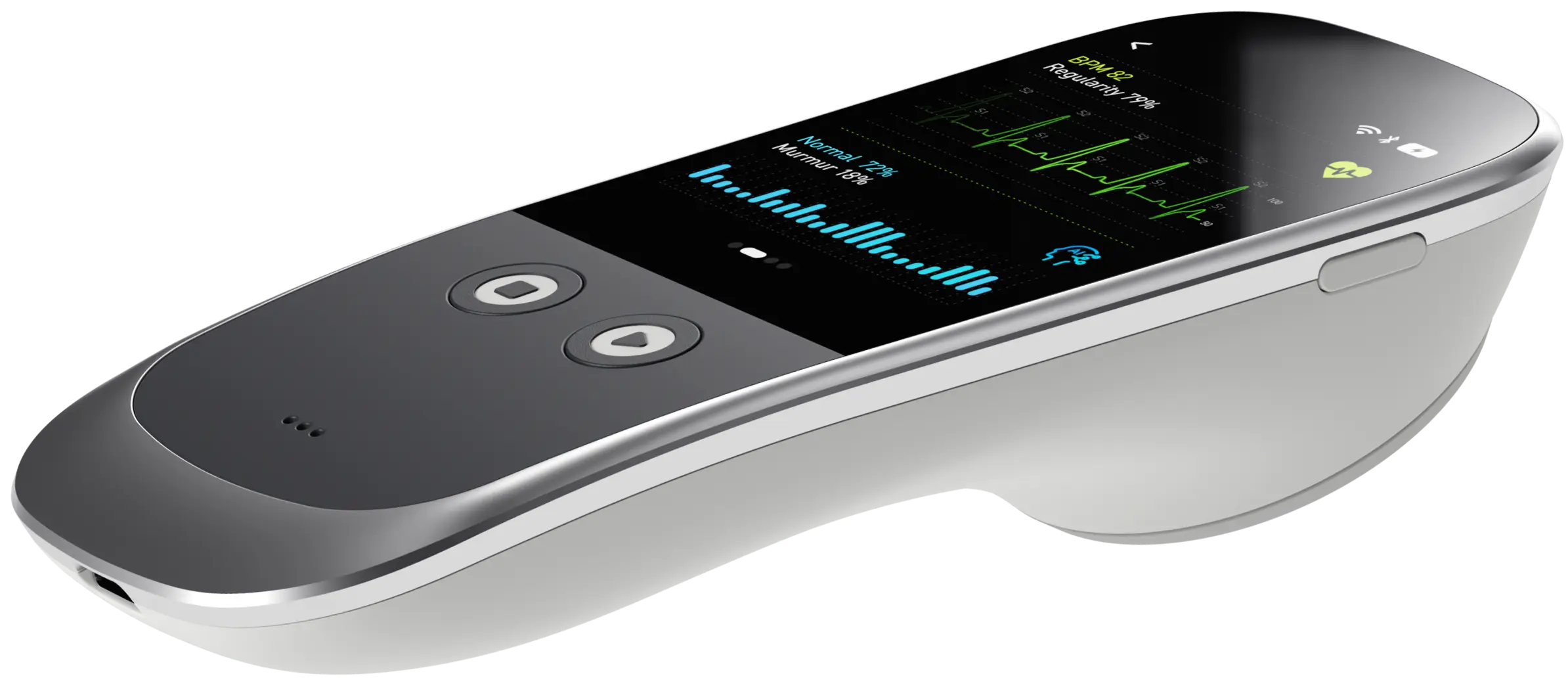 AP

Octa-core AP
Embedded Edge AI Solutions
Mode Selection

Camera
Stethoscope (Heart, Lung, Abdomen, and Others)
Data Transmission
UI/UX

Measurement, AI Analysis,
History, and Others
Storage

+30,000 Measure Data
Wireless Communication

Bluetooth, Wi-Fi