Skeeper Pro
Skeeper is a smart stethoscope for measuring sounds of heart and lung.
An IoMT Technology-based telemedicine device
A State-of-the-Art Precision Stethoscope system that can accurately measure human vital signs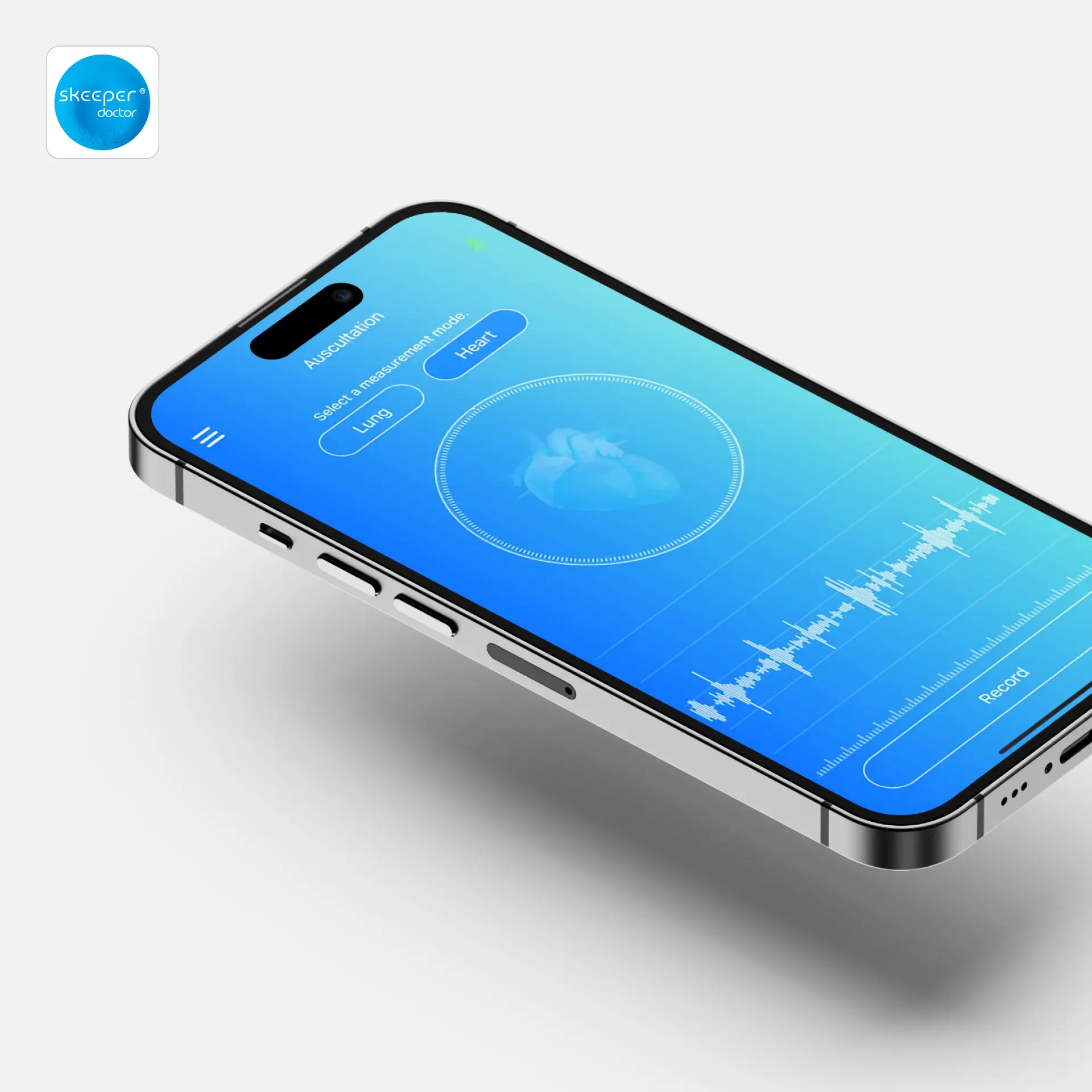 Skeeper Doctor
Skeeper is a sound gathering device for hearing the human vital signs.(for doctor)
① You can hear sounds through earphones directly connected to SM-300 Skeeper.
② You can hear and record audio through the Skeeper app via Bluetooth.
③ You can transmit data to other devices with the Skeeper app's sharing function via SNS & email.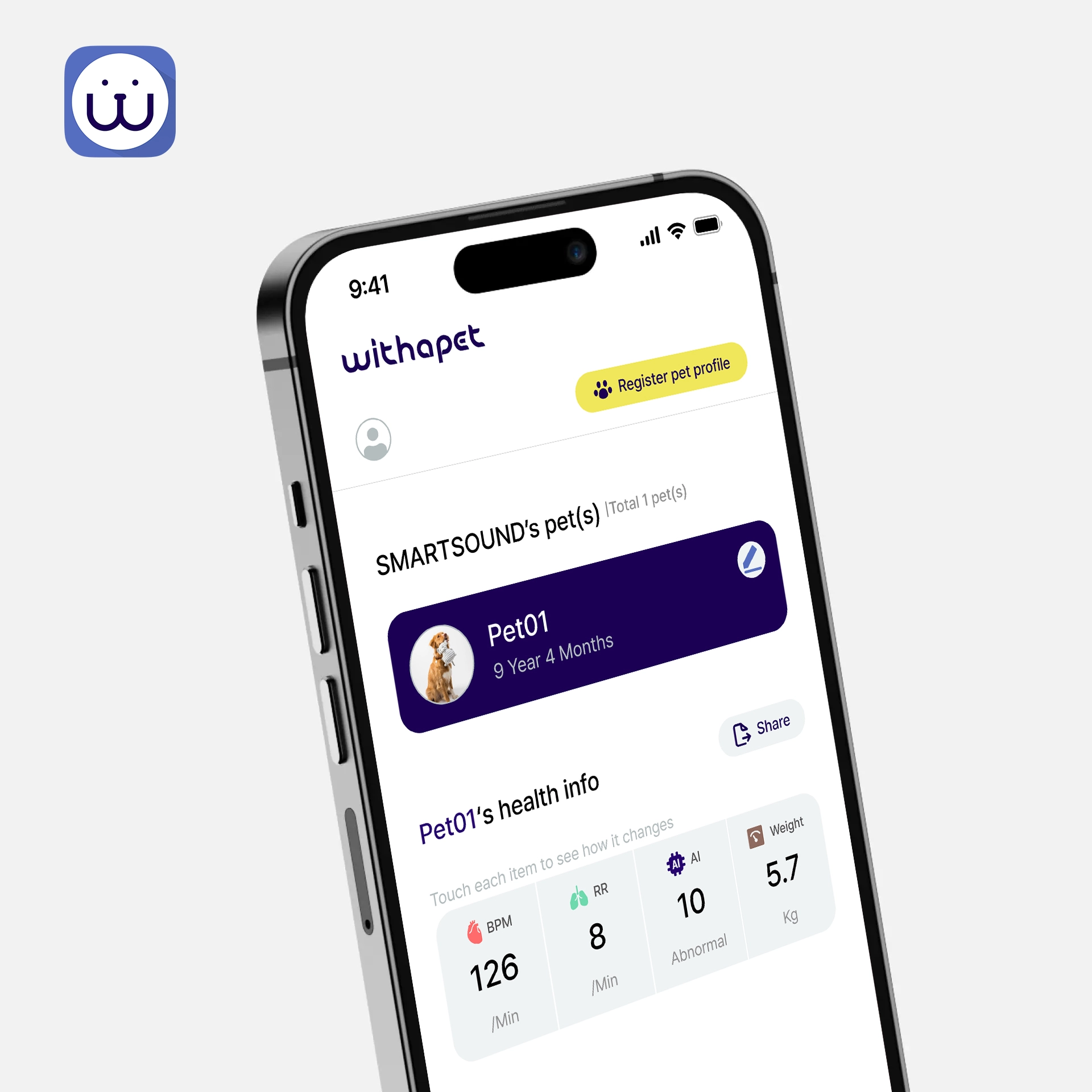 WITHaPET
WITHaPET is a smart pet healthcare product.
This product is a device used to measure, collect, and transmit the body signals of pets, and consists of a WITHaPET device and a dedicated mobile application.
This product can monitor changes in the health status of pets who cannot speak by measuring heart and lung sound (breathing sound) when their pets are sleeping/resting.
It can also be used as a wireless stethoscope in the veterinary room or recovery room.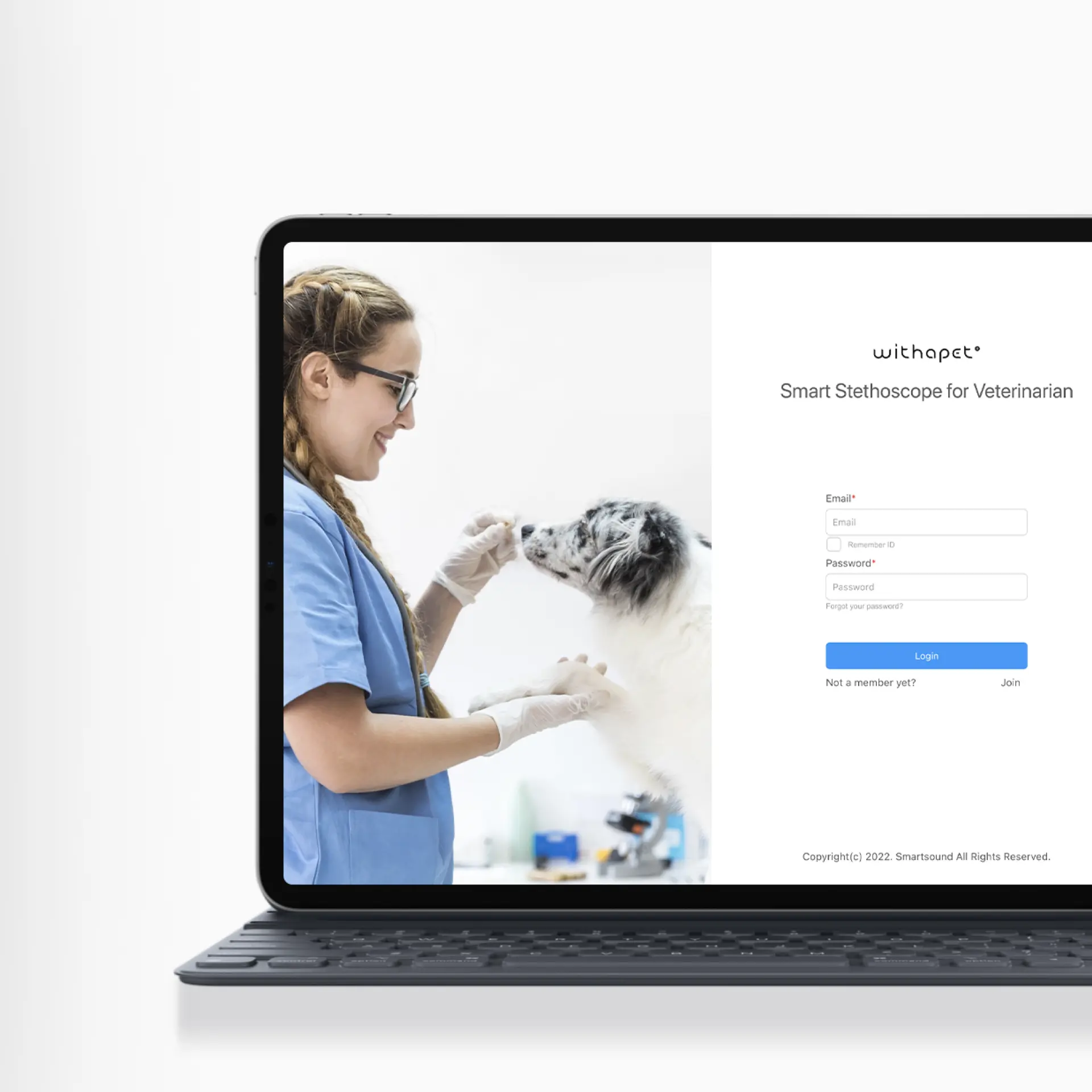 WITHaPET VET
WITHaPET VET is designed for a veterinarian who utilizes a WITHaPET device using Bluetooth on Windows PC.
A Veterinarian can use it for a variety of purposes in their daily routine practices.
Patient registration
Real-time auscultation and monitoring
Recorded auscultation sound replay
Artificial Intelligence Service
(Normal vs Abnormal in dog heart disease)
Program version : 1.0.3
Release date : 2023.05.25
LISTEN TO ALL THE SOUND SIGNALS OF HUMAN BODY FOR THE HEALTH OF YOUR FAMILY