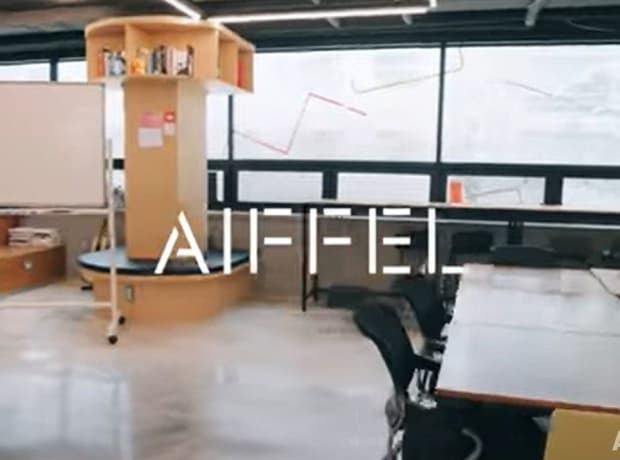 It started AI education and recruiting talent. [AI Times]
June 29, 2022
AIFFEL, an Artificial Intelligence (AI) Innovation School that produced first and second place in the "The 1st K-Digital Training Hackathon" hosted by the Ministry of Employment and Labor, landed in Busan, Daegu and Ulsan. After recruiting applicants until June 26, AIFFEL plans to conduct AI talent training here from June 27 to December 13.
AIFFEL is an AI innovation school established by Everyone's Research Institute to popularize AI education. It aims to bridge the gap in AI education by region and provide open education to anyone. It provides free AI education programs supported by the Ministry of Employment and Labor. Currently, it operates seven AIFFEL campuses, including Gangnam, Socar, Daejeon, Incheon, Busan, Ulsan, and Daegu.
AIFFEL's education method is taught by students and helped by seniors who have already completed education. Using textbooks produced by developers who conduct AI research at Everyone's Research Center, it will provide integrated education for six months from AI basics to technologies necessary for practice.
Various AI companies participate in the training. In the case of Busan, Daegu, and Ulsan campuses, which are recruiting this time, education was conducted in connection with AI startups such as SIA, Sim2real, Smartsound Corporation, Tunib, and AgileSoDA during the first education. Trainees carried out team projects using actual data from companies, and recruitment links were made.