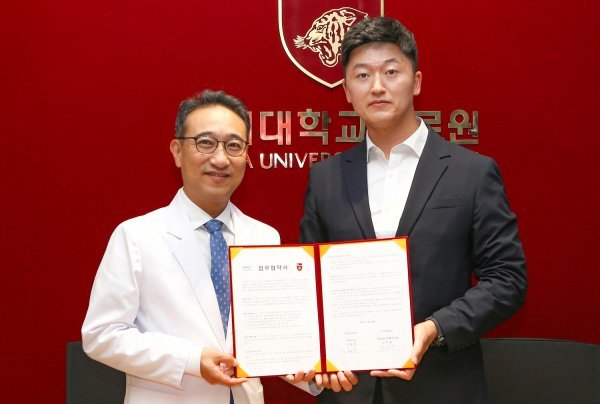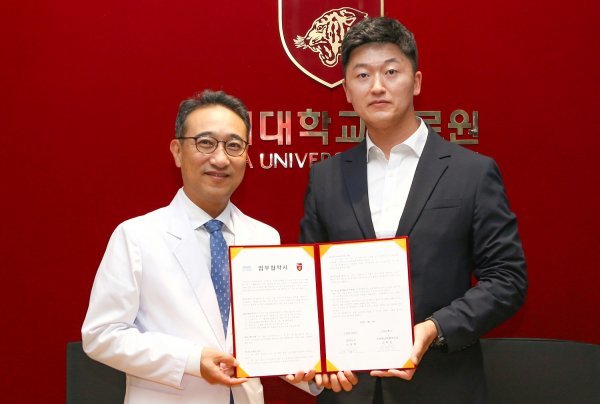 Korea University Medical Center Industry Cooperation Group signed a business agreement with Smartsound Corporation
May 30, 2023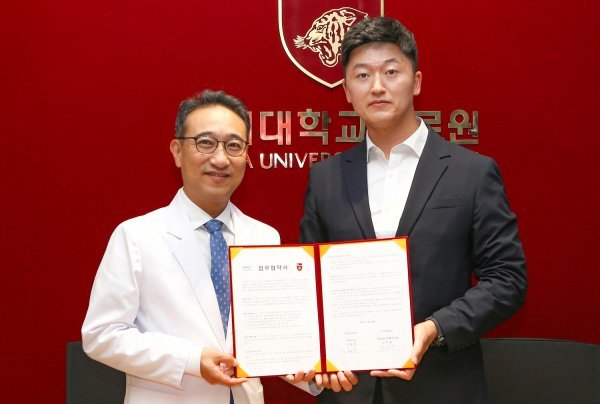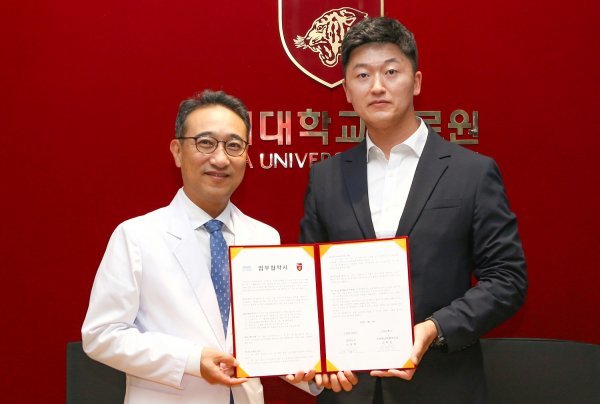 Joint Research on AI Healthcare Solutions and Diagnostic Devices
Korea University's Medical Center Industry Cooperation Group (Director Kim Hak-joon) has joined hands to develop Smartsound and digital healthcare technologies.
Smartsound is a healthcare innovation company with bio-acoustic-based disease diagnosis technology development. It is conducting clinical data collection and analysis on the largest patient heart sound and lung sound in Korea. Through this, it is developing a digital device that can accurately diagnose symptoms of various heart and lung diseases based on artificial intelligence.
Based on the research capabilities of Korea University Medical Center and the technology of Smartsound, the two institutions plan to conduct various types of joint research and commercialization for the development of artificial intelligence healthcare solutions and digital diagnostic devices.
"Industrialization of health and medical technology through R&D is a key value and strategy that our medical center aims for," said Kim Hak-joon, head of the department. "I believe that smartsound's digital solution development capabilities and clinical experiences of researchers at the medical center will create meaningful synergy."
Korea University Medical Center is actively conducting joint research and technology commercialization with the industry based on mammoth-class convergence research infrastructure represented by 5 CAMPUS (Anam Guro Ansan Hospital, Jeongneung Medical Science Park, and Cheongdam Goyoung Campus).
[Source] : https://sports.donga.com/article/all/20230530/119526500/2
[Keyword] : Korea University Medical Center Industry-Academic Cooperation Group, Healthcare, Bio-sound, Artificial Intelligence Disease Diagnosis