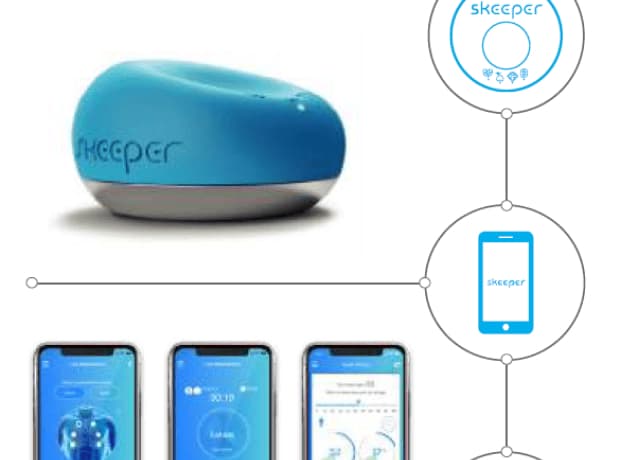 Smartsound Corporation., links hospital EMR system through participation in a pilot project to strengthen security of Non-Face-To-Face medical services
July 8, 2022
Smartsound (CEO Lee Jung ho), a digital leading healthcare solution company, said it was recently selected as a participating company in the non-face-to-face care field among the "Non-Face-To-Face Service Security Enhancement Pilot Project" supported by the Ministry of Science and ICT and the Korea Internet Promotion Agency.
This project provides a smart stethoscope Skeeper developed by Smartsound, a medical Internet company, to develop a non-face-to-face treatment service of ezCaretech, the host company.
Smartsound provides biometric information data obtained from smart stethoscope skeeper to ezOntheCall solution and is linked to the electronic medical records of Seoul National University Bundang Hospital for treatment.
In existing non-face-to-face treatments, if the patient subjectively revealed symptoms without auscultation, the skeeper is evaluated to have enhanced its function in that the doctor can more accurately grasp the patient's condition through auscultation. Non-face-to-face treatment can be performed in a more strengthened security environment by encrypting all communication sections and bio-signal data during auscultation to prevent forgery.
By participating in this project, Smartsound predicts that the quality of diagnosis will be improved by increasing the accuracy of non-face-to-face treatment and increasing access to medical services for the vulnerable and chronically ill, such as care services.
CEO Lee Jung ho said, "In the past, non-face-to-face treatment was difficult, but COVID-19 temporarily allowed non-face-to-face treatment, which has increased the possibility of continuing the business as an opportunity to change social awareness of non-face-to-face treatment."
Recently, Smartsound won the Best Minister of Science and ICT Award this year at the 2022 ICT Technology Commercialization Festival hosted by the Ministry of Science and ICT and organized by the Information and Communication Planning and Evaluation Institute (IITP).