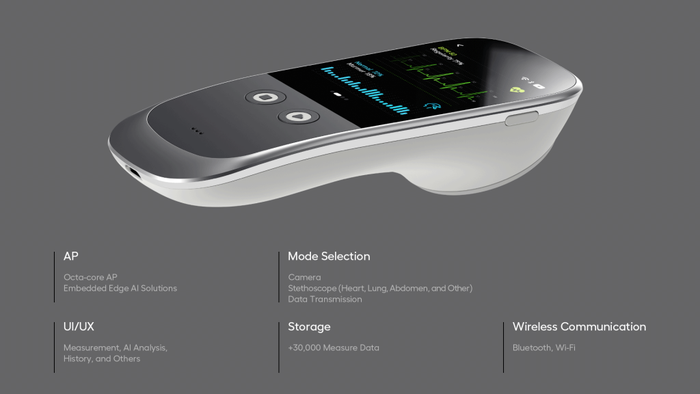 World's First AI Stethoscope Unveiled at CES 2023
January 7, 2023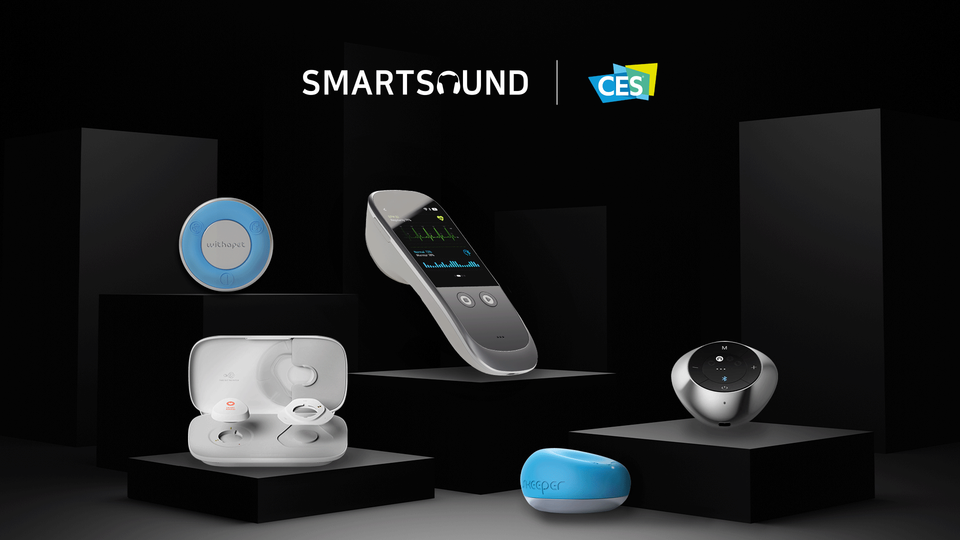 Smartsound has unveiled a new, AI-based stethoscope series at CES 2023. The company says it's the world's first of its kind and features three models of smart stethoscopes, the Skeeper R1, H1 and P1.
According to the company, Skeeper R1 is the world's first all-in-one edge AI smart stethoscope, designed to identify and monitor heart murmurs and lung sounds.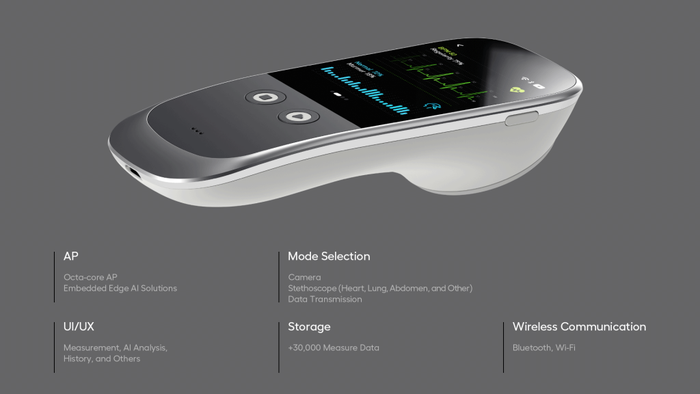 The H1 design was created specifically for remote medical treatment and home care, while the P1 is a wearable iteration that offers long-term health monitoring for users, coming in the form of a patch that can be attached to the required area.
Smartsound signed an agreement for the first wide-scale rollout of its device in December with the city of Anyang, South Korea, in a collaboration that will see 685 of the smart stethoscopes rolled out to those at high risk for heart and lung disease.
The company is also working alongside Seoul National University Bundang Hospital's EMR system and 10 domestic general hospitals, including Korea University Anam Hospital, to gather data on the device's performance.
"We plan to support systematic disease management of cardiopulmonary diseases by introducing an AI-based self-management system for local health care targets and chronic patients who need continuous management," said Choi Dae-ho, Mayor of Anyang. "It will be the priming water of 'AI smart health administrative service.'"
"In the face of the COVID-19 transition and the aging era, Anyang City will take the lead in establishing a 'digital healthcare health service' such as AIoT-based integrated care for the elderly and health management for chronic patients, and realizing a happy city where the underprivileged can enjoy together," he added.
[Source] : AIBUSINESS(https://aibusiness.com/verticals/world-s-first-ai-stethoscope-unveiled-at-ces-2023)
[Keywords] : CES2023, AI Stethoscope